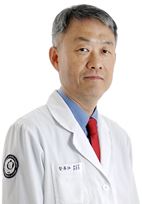 Dr. Yu Sang Lee
How are you?

Welcome to Yongin Mental Hospital website.

Yongin Mental Hospital has played a leading role in treating and helping patients who suffer from prejudice and stigma, even in harsh environment, since late Dr. Jung Hwan Lee founded a mental hospital in the early 1970s, at a time when social prejudice and stigma against mentally ill patients was common.

Our hospital has been designated as a training institution for psychiatrists and mental health professionals, and also has been designated as the collaborative institution in Korea related to psychosocial Rehabilitation and community mental health by the World Health Organization (WHO) to contribute to improving the mental health of the people.

As a private hospital, we have established the Yongin Psychiatry Research Institute in an unusual way and are committed to clinical research. Recently, we brought in an anesthesiologist and introduced an electroconvulsive therapy device (mECT) to try to cure patients with treatment-resistant mental illness.

In addition, our hospital operates social services (Woorizip, Ieum, etc.) and day clinic (Sunshiny Day Center) as a community mental health service to help people with mental illness find employment or improve their life goals.

Building on the solid foundation established by our predecessors, we promise to do our best to become a leader in mental health in Korea, trusted by patients and families without hesitation, academic development and high-quality medical services.

Thank you for your concern and love for the development of Yongin Mental Hospital. We will continue to work hard to be your trustworthy partner.

Thank you.
Dr. Yu Sang Lee, the President of Yongin Mental Hospital.